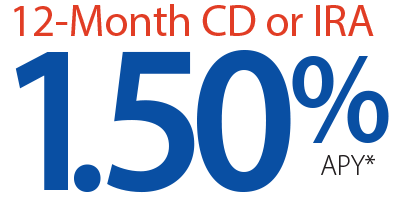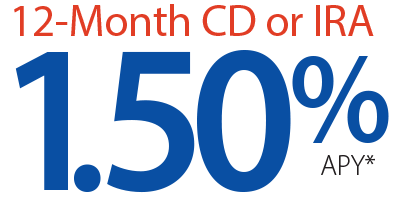 At The Village Bank, we believe you should be rewarded for banking locally. The rate and earnings are guaranteed, plus you can rest easy knowing your deposits are insured in full.
Visit any Village Bank office and open your account today!
*Annual Percentage Yield (APY), effective as of 12/7/17 and subject to change. The minimum balance to open and earn the APY is $1,000 for regular CDs; the minimum balance to open an IRA CD is $200 and the minimum balance to earn the APY is $20. Substantial penalty for early withdrawal of principal. Compounds monthly. Fees could reduce earnings. Contact a bank representative for additional information.