Account Management
Stay Connected to Your Business Finances, Any Time.
Access all your accounts with The Village Bank and do your everyday banking from any device with internet access.
Your finances, anytime anywhere.
Manage payments online, anytime.
Deposit checks and control your debit card.
With advanced fraud protection.
Take care of your everyday business banking including checking account balances, transferring funds, checking account activity, and more.
Login through our website from any mobile device. Do even more when you download our mobile banking app.
Send payments without opening your checkbook. You can also schedule recurring payments, or expedite a payment if you forget to send on time.
Connect your accounts to popular services such as Paypal® or Venmo® and send money to people directly.
Quicken® Express Web Connect & Quicken Direct Connect
Export your transactions from Village Online Banking and import them into Quicken or QuickBooks software.
Receive your monthly bank statement and canceled check images electronically through Online Banking. You can also access up to 7 years of statements, making tax time easier.
Use a special scanner to deposit multiple checks right from your office.
Use our Night Depositories available in all our branches (excluding Waban) to drop off cash deposits after hours.
Businesses needing more access can add the following services to Online Banking.
Automated Clearing House (ACH) collections and payments are a secure, fast, and convenient way to collect payments and reimburse vendors and others including individuals through direct deposit.
Send and receive domestic wire transfers at a reduced fee.
Positive Pay can help stop your business from becoming a victim of check fraud. This service compares each check presented for payment against your check issue file. You can view all checks before deciding which items to pay or return, monitor daily incoming clearings, and return fraudulent items.
Google Play is a trademark of Google LLC.
App Store is a registered trademark of Apple Inc.
QuickBooks and Quicken are trademarks or registered trademarks of Intuit Inc., in the United States and other countries.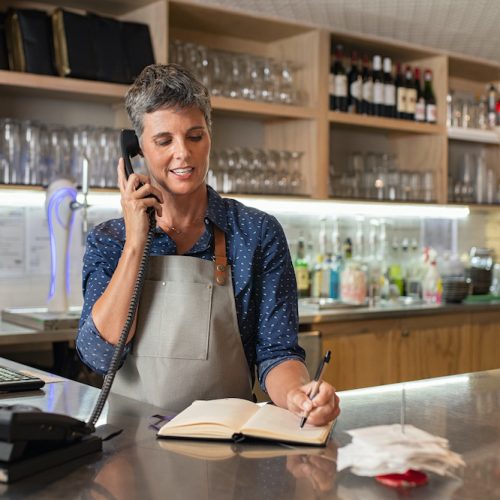 I'm with The Village Bank because…

The people at The Village Bank understand my business and take a very personal approach to all of my banking needs. We have been doing business with The Village Bank for many years and have never had a bad experience.
Account Management