About The Village Bank
A true community bank where it's always about you, the customer
With a proud history spanning more than a century, The Village Bank is now the only remaining mutual community bank headquartered in the City of Newton.
With full-service offices located in the heart of seven unique villages in Newton and neighboring Wayland, the Bank provides area residents and businesses with outstanding financial products and services, with the added advantage of local knowledge, local experience, and local decisions.
Our commitment to helping build a better community is legendary. The Village Bank donates nearly $1 million annually in support of initiatives that enhance the quality of life in the neighborhoods we serve.
We are pleased to measure our success by the meaningful relationships we have established through the years as a result of our strong commitment to our customers and our community.
A Century in the Villages
Developed on the occasion of our 100th Anniversary, this 8-minute documentary film, we highlight The Village Bank's history, its dynamic growth, and its role in helping to build a better community.
For more information or answers to any questions, please visit our Customer Care Center, use our Information Request Form, or call us at (617) 969-4300.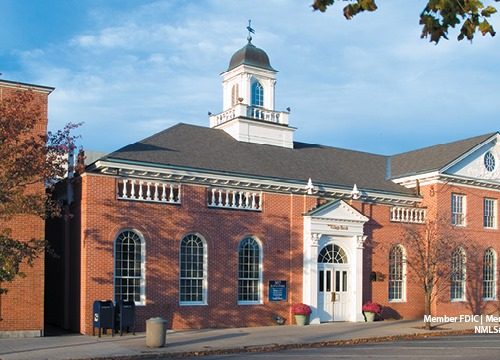 I'm with The Village Bank because…

The people at The Village Bank understand my business and take a very personal approach to all of my banking needs. We have been doing business with The Village Bank for many years and have never had a bad experience.
About The Village Bank