Compass Money Management for Teens
Put your teen on the path to financial independence.
Teens to make smart money choices.
Teens to save their money.
Their money management journey.
It starts with two no-fee accounts – one for making purchases and depositing checks, and the other for building savings.
Round-up Savings with Rewards*
Purchases are rounded up to the nearest dollar and the extra change is automatically transferred to an interest-bearing savings account. Plus each transfer will be matched up to $50 annually.
With a Village Bank Mastercard® debit card, get cash anytime, anywhere. Plus, we will reimburse up to $15 in ATM surcharges each month.
On the rare occasion, they receive an old fashioned check (thanks grandma!), your teen can deposit it using The Village Bank mobile app. No more lost checks!
With our Mobile Banking app, you and your teen can check their account balances and activity to ensure they are staying on track with spending and saving goals.
They can also use the app to "turn off" their debit card if it is ever lost or stolen!
Guide your teen along their money management journey by setting spending limits, monitoring balances, and setting up transfers to fund their accounts.
Need to send cash quickly? If you have a checking account at The Village Bank, you can make transfers when your teens need a little extra.
For more information or answers to any questions, please visit our Customer Care Center, use our Contact Form, or call us at (617) 969-4300.
*Compass Round-Up Match Bonus is tied to debit card usage with a maximum annual payout of $50. Monthly ATM reimbursements not to exceed $15.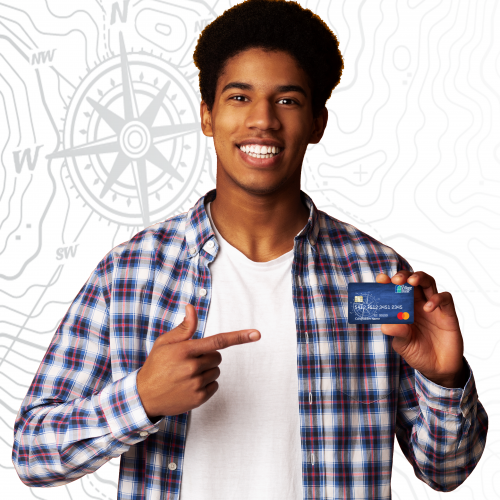 I'm with The Village Bank because…

LOVE that we have a personal relationship with the branch manager in Newtonville. The kindness of tellers. Low Key. Easy to get assistance when I call into the service center.
Money Management for Teens