Business Debit Card
Your business. Your card. Your cash.
Take advantage of a convenient and easy way to make and track business purchases and do your routine banking.
Purchases & other transactions.
Using your Mobile Wallet.
With a Village Bank Mastercard® debit card, get cash anytime, anywhere.
Add a digital version of your card to Apple Pay®, Google Pay™, or Samsung Pay, then pay for purchases wherever you see the contactless payment symbol, simply by holding your device near the terminal.
Login to Online or Mobile Banking to control your card, including turning it "off" if you have misplaced it, setting spending limits and restricting certain types of purchase (for example, online).
We monitor the activity on your card in order to keep your hard-earned money safe. Our text alert function can send a text to your mobile device should we suspect fraudulent activity on your account.
We recommend that you call us before you leave at (617) 969-4300 to prevent interruption.
If you need assistance with your debit card, including reporting a lost or stolen card, you can contact us any time, day or night by calling (617) 969-4300 and one of our representatives will be happy to assist you.
Google Pay is a trademark of Google LLC.
Apple Pay is a registered trademark of Apple Inc.
Samsung Pay is a registered trademark of Samsung Electronics Co., Ltd.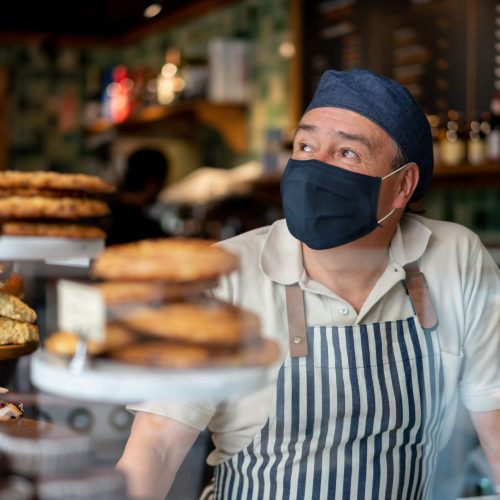 I'm with The Village Bank because…

The people at The Village Bank understand my business and take a very personal approach to all of my banking needs. We have been doing business with The Village Bank for many years and have never had a bad experience.
Business Debit Card