Your Card. Your Cash.
Fast. Easy. Secure way of accessing your account anytime, anywhere at no charge!
Need Cash?
ATMs are located at each of our conveniently located branches. While we do not charge you to use your card, some banks and ATM owners do. To avoid surcharges:
Ask for cash back whenever possible
Download the SUM ATM locator app via the App Store® or Google Play®
How can I activate my card or change my PIN?
Call our Card Self Service at (800) 567-3451.
Traveling?
We recommend that you call us at (617) 969-4300 during normal business hours to prevent interruption.
Lost or stolen card?
Notify us immediately:
(617) 969-4300 during business hours
(800) 472-3272 after business hours
Use your Village Debit Mastercard® and ATM Card at any of these networks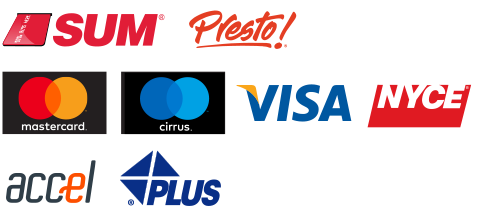 For additional information please review our Debit & ATM Card FAQs.
Save
App Store is a registered trademark of Apple Inc.
Google Play is a trademark of Google Inc.