Local banking is here.
Welcome aboard Waltham!
Our new Waltham branch at 251 Moody Street is now open and we can't wait for you to come see us.
Join the Village Bank family and enter to win $2,500 for you and $2,500 for the charity of your choice.*
Ready to join the Village Bank family as a customer of our new Waltham Office branch?
Open your account online or at the new Waltham branch between October 16 and December 31 using the code "Waltham,"
and you will be automatically entered to win $2,500 for yourself and $2,500 for the charity of your choice.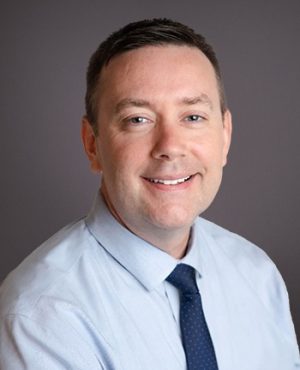 Meet our new branch manager
We are excited to welcome Seton Murphy, our new branch manager of our Waltham office! He is in charge of overseeing our new branch. Stop in and connect with Seton today!
*Our Waltham Grand Opening begins on 10/16/23 and ends 12/31/23. Open to Massachusetts legal residents 18 years or older only. There are two (2) ways to enter the sweepstakes during the Waltham Grand Opening period. One is by automatic entry upon opening an eVolve Village Bank checking account at our new Waltham location. One (1) entry will be made in the primary account holder's name. The second way to enter is by visiting our Waltham location and filling out an entry form. One (1) entry form per household will be accepted during the Grand Opening time-period. One (1) winner will be randomly drawn on or around January 5, 2024. The winner will receive a check for $2,500** and will be given the opportunity to select one (1) charity for the Village Bank to donate an additional $2,500. A listing of eligible charities will be provided from which the winner will be required to select one (1) charity. The winner will be notified by phone and/or email. The winner must respond to The Village Bank within five (5) business days of initial contact, or another winner will be randomly selected. The winner is required to sign a publicity waiver to participate which will allow The Village Bank to use their image and likeness in advertising and marketing materials. Failure to complete the publicity waiver may result in forfeiture of the prize. If the winner is disqualified for any reason, The Village Bank may select an alternate winner at random from the remaining eligible entries. Employees of The Village Bank and their immediate family members are not eligible to enter the Grand Opening sweepstakes.
**The winner will receive a 1099-MISC for tax filing purposes.
Waltham Welcome