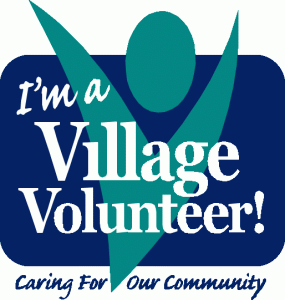 As a true community bank, we know what it means to be a good neighbor. It means making a commitment to do what we can, where we can, and when we can to help strengthen the fabric of the neighborhoods we serve.
Our dedication to the community doesn't stop where our sidewalk ends. Our employees routinely serve as Village Bank ambassadors out in the community, sharing their time and talents with more than 200 civic, educational and charitable organizations addressing the needs of individuals and families, youth and seniors, the homeless and the hungry, and countless others each year. In addition, more than two dozen of our employees are active members of the boards and standing committees of community groups.
Like the Bank itself, our Village Volunteers play an important and prominent role in the life of the community – and would like to help at your event! Please let us know, in advance, if the participation of Village Volunteers would be beneficial to the success of your event. We will make every attempt to be of assistance.
For information please contact:
Susan M. Paley
Vice President, Community Relations
The Village Bank
(617) 340-1204
SPaley@village-bank.com
Save