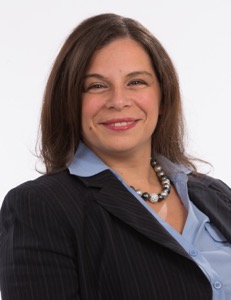 Joseph De Vito, president and CEO of The Village Bank, has announced the promotion of Lisa Boccabella to Senior Vice President of Enterprise Risk Management.
Boccabella, who joined The Village Bank in 2014, has extensive experience in regulatory compliance relating to fraud prevention and consumer, residential, and business lending. She also has multiple years of investigative experience with municipal, state, and federal law enforcement agencies and helping mitigate credit card and check fraud, and money-laundering schemes.
In her new role, she will be responsible for the oversight and execution of the Bank's enterprise risk management program, which includes internal audits, regulatory and Bank Secrecy Act (BSA) compliance, physical security, fraud management, and information security. In addition, she will oversee reviews of the Bank's policies related to security, including vendor and contract management, records retention, and corporate insurance. She will also manage the BSA, compliance, and information security departments.
Boccabella holds a degree in Criminal Justice from Northeastern University and is a Certified Fraud Examiner (CFE), Certified Financial Crimes Investigator (CFCI), and Certified Anti-Money Laundering Specialist (CAMS). She serves as an Advisory Council member for the Money Management Program at Springwell and is a member of many organizations related to fraud, BSA, and physical security.
"The security and privacy of our customers is one of our most important priorities at The Village Bank. Lisa's leadership and extensive experience in fraud prevention and other crimes will be instrumental in helping us anticipate and manage new fraud risks and develop policies and programs to protect our customers today and in the future," said De Vito.
Boccabella resides in Wellesley with her husband and son, and is passionate about educating customers and the community about elder financial exploitation and fraud.