Source: Federal Trade Commission: Consumer Information
This week, the FTC, the National Association of State Charities Officials (NASCO), and state charity regulators are joining forces with regulators from across the world to participate in the first International Charity Fraud Awareness Week.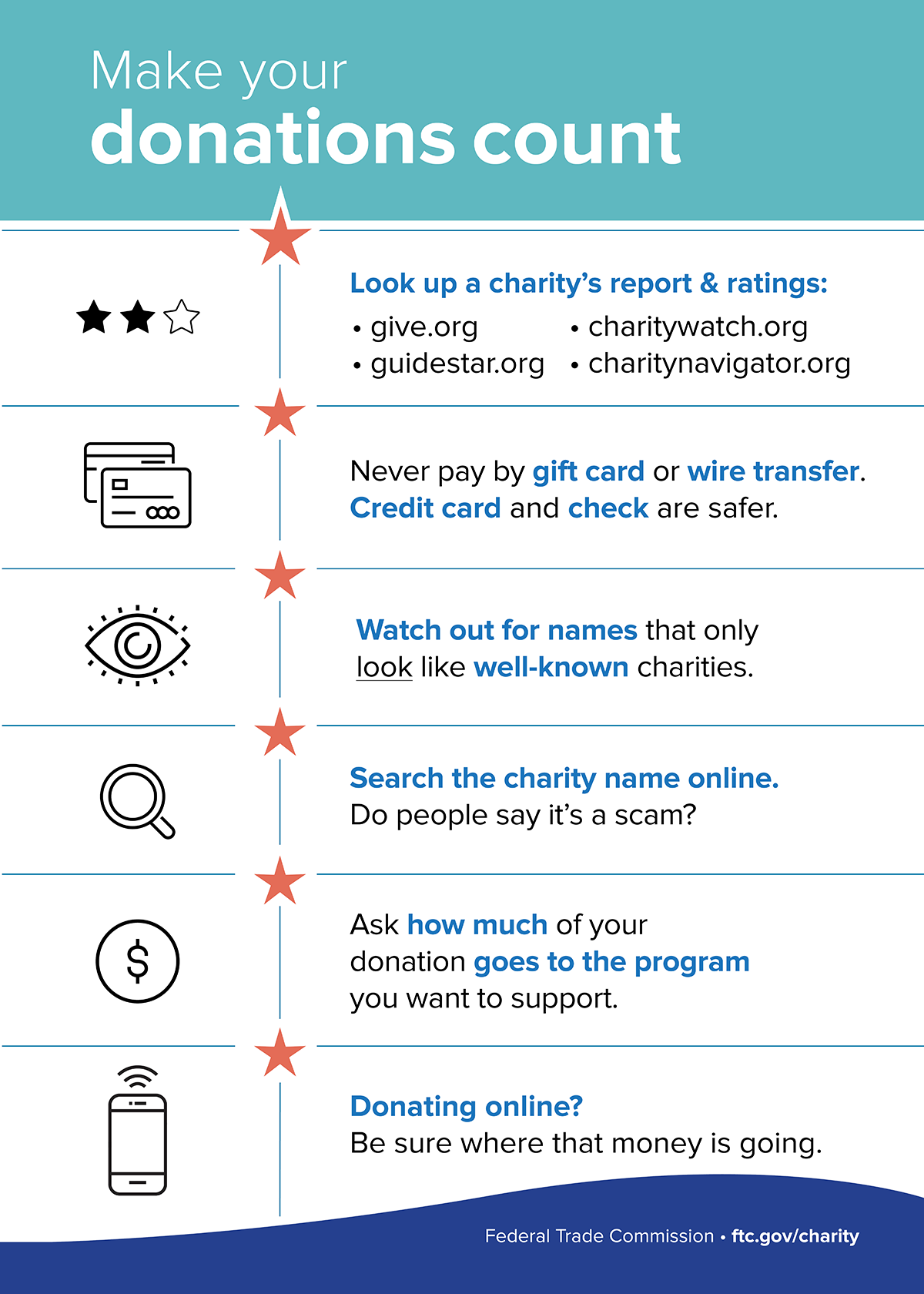 It's extremely important to raise awareness about charity scams to help ensure that donors' hard-earned money goes to the worthy causes they seek to support, not to fraudsters. Would you help us spread the word? Here are a few things you can do this week:
•    Share this video with your friends and family.