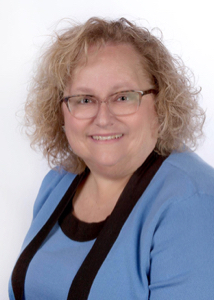 Susan Paley, vice president of community relations at The Village Bank, has been honored by the Massachusetts Commission on the Status of Women (MCSW) as a 2019 Unsung Heroine. Paley, who was nominated by State Representative Kay Khan, was selected for devoting her time, experience, and knowledge to helping improve the lives of others. The award will be presented to Paley, along with other recipients from around the Commonwealth, at the State House on June 18.
A life-long Newton resident, Paley has helped a variety of local organizations dedicated to the betterment of our local communities. In 2018, she was installed as the 2018-1019 President of the Rotary Club in Newton, where she is helping advance major initiatives, including the Newton Free Library's "Summer Discovery" program for children's literacy as well as the "Rotary Addiction Prevention" program, which helps combat the opioid crisis. Prior to becoming Rotary president, she served on the board of directors, as speaker chair, and on the Community Service, Scholarship, and Newton Has Talent committees.
In addition to her work with the Newton Rotary, Paley is a long-time member of the planning committees for the Mayor's Prayer Breakfast and the City's Annual Martin Luther King, Jr. Celebration and serves on the boards of the Newton Cultural Alliance and Historic Newton, as well as on various committees of the Newton Chamber of Commerce. She has also served on the executive committee of the City of Newton's Council on Aging, its Fair Housing Committee, and the advisory board of Newton Community Pride.
"It is truly an honor to be recognized by the MCSW, and to be in the company of the other esteemed honorees who have dedicated their time and their talent to helping others," said Paley.
In addition to her extensive volunteer work, Paley helps serve the financial needs of individuals, families, and businesses in her role as vice president of community relations at The Village Bank.
"We're delighted to see Susan earn recognition for all the time and dedication she has put into helping make life better for all members of our community. We're proud to have her as part of our team, as she exemplifies the values of community and service on which The Village Bank was founded," said Joseph A. De Vito, president & CEO.